So today I went to a Mets game. It's been years since I've been to a baseball game, and my last one was at Shea with my dad. So I finally got to see Citi Field today, after passing by it many weekends. They played the Diamondbacks today, and it was a very good game. It was tied in the 8th until Angel Pagan hit a GRAND SLAM!!! I don't think I've ever seen one of those live so that was pretty cool. So here are my pics of the day:
Right outside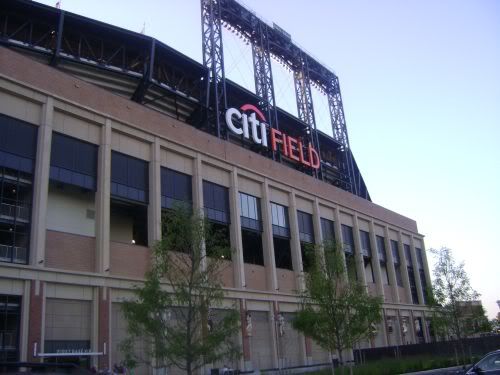 The Tickets
The escalator when we got in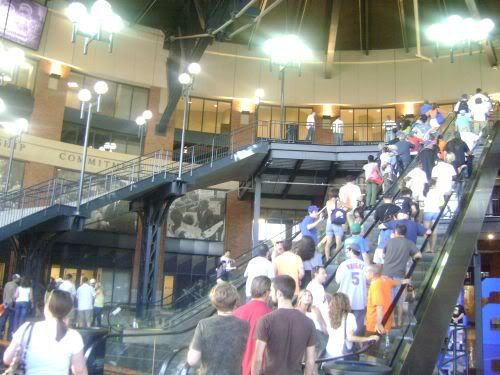 Someone shoulda told him this wasn't a Yankees game
(I saw a few more Jeter and Joba shirts throughout the game)
My hot dog. Staple of a game...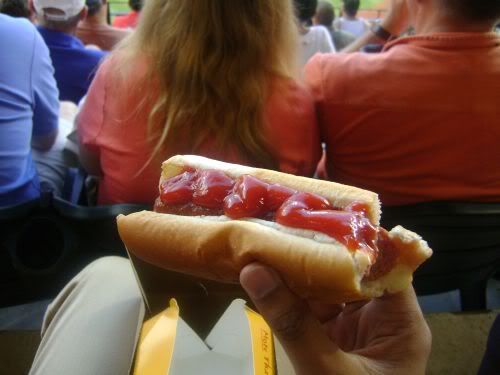 ...oh and Cracker Jack's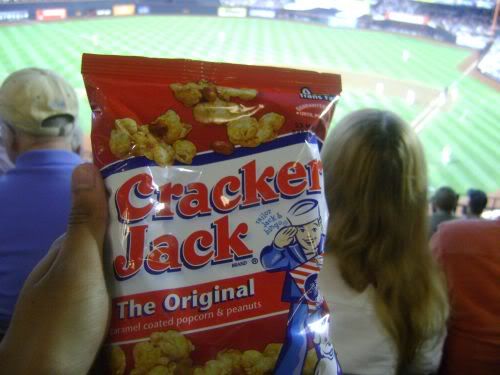 LOL My friend Eleni's "boyfriend"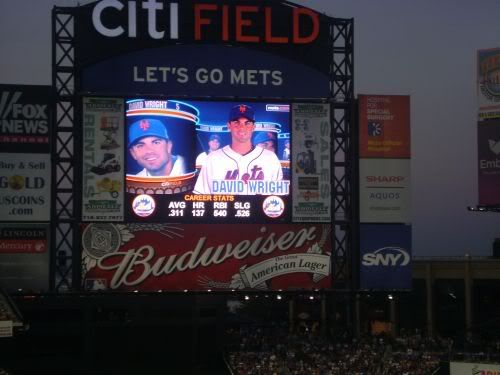 Rght After Angel Pagan hit the Grand Slam. The crowd went wild.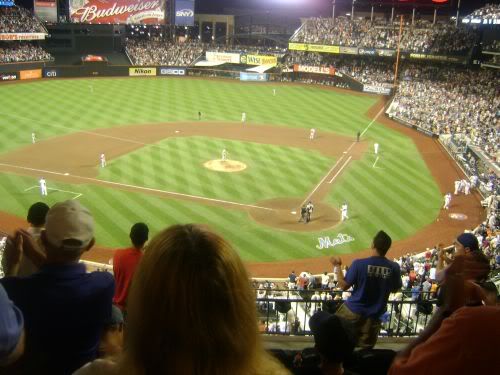 I hope this isn't my last game of the summer. I've still got to go to a Yanks Game.