So last year I started reading up on denim, and slowly got into it. I started with a pair of A.P.C's last summer, and tried to wear them as much as possible, though for the last few months I didn't stick to that regimen. Whatever the case, it's been roughly a year since I got them and I finally decided to soak them, they were in dire need of it. Here's the pics of before, in the soak, drying, and after. Not much of a difference came out of it fade wise, but I guess because it was just a soak. Next time I'll machine wash them and see what happens. Without further ado, here are the pics.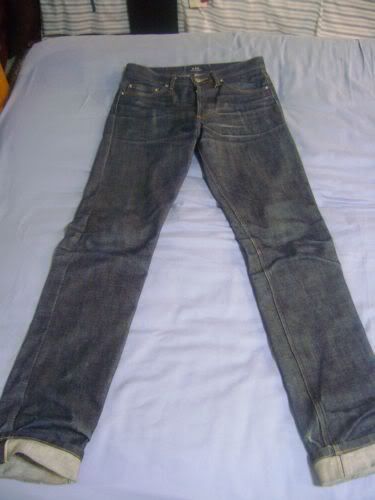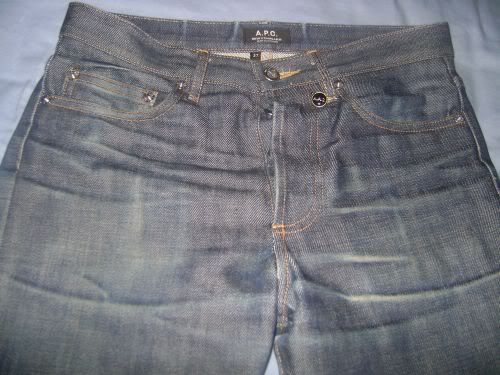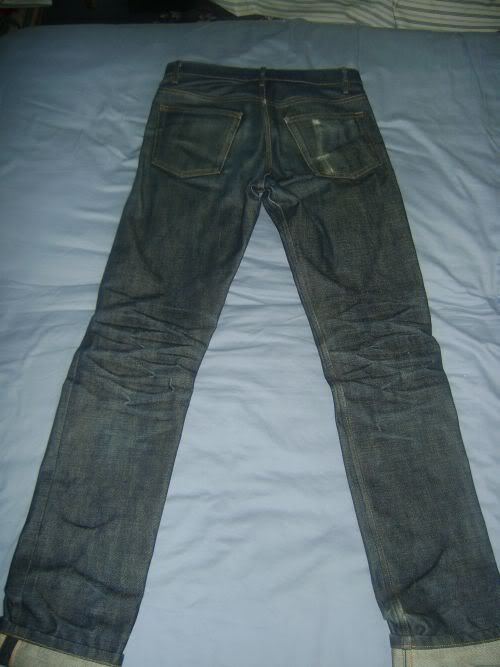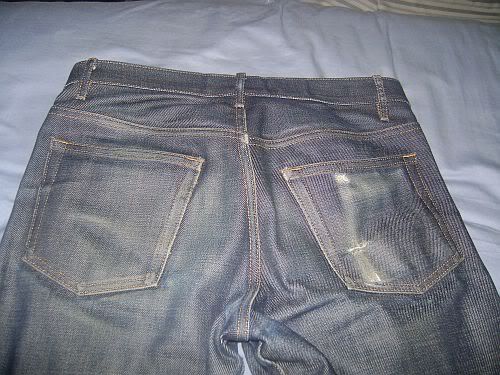 Next Was the Soak. I might have put a bit too much woolite.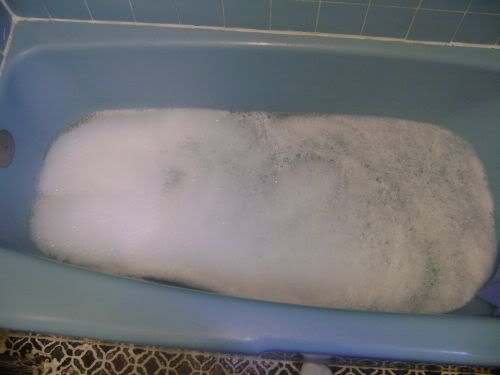 In they go...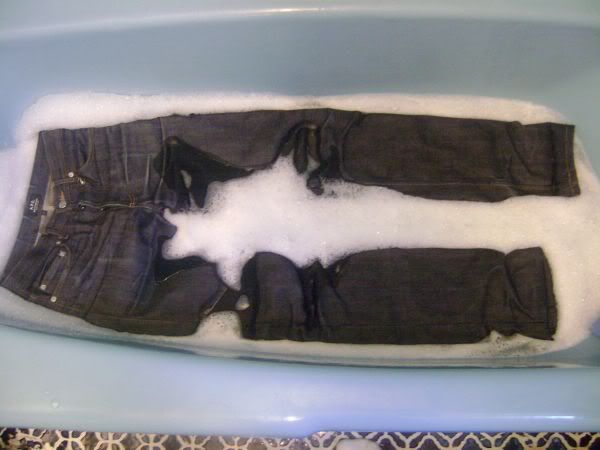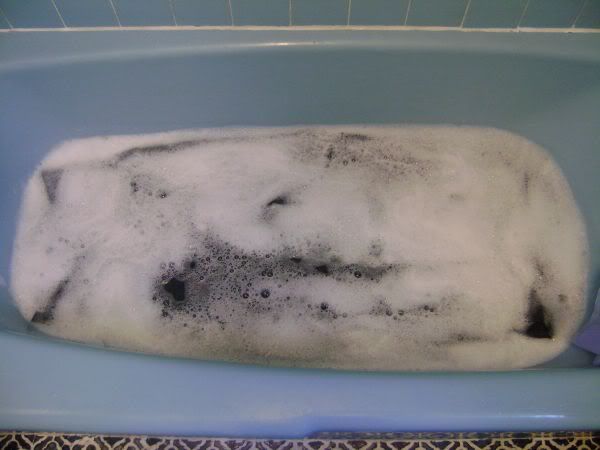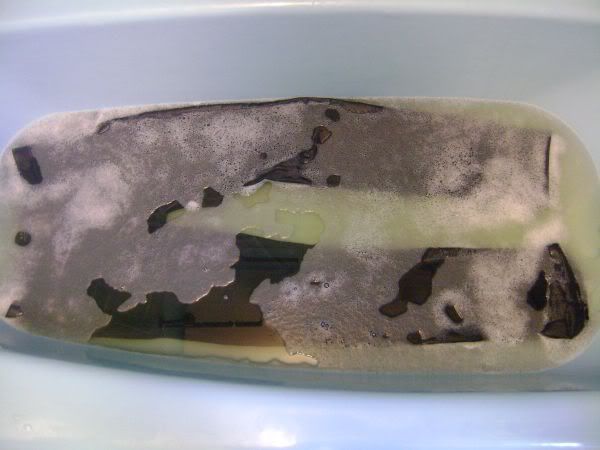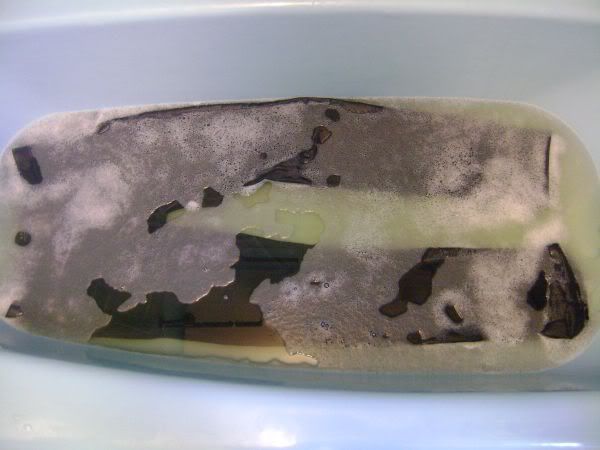 A Nasty mix of dirt and woolite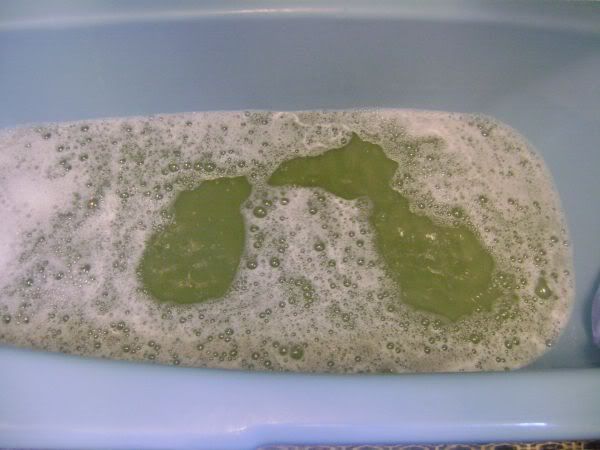 Drying...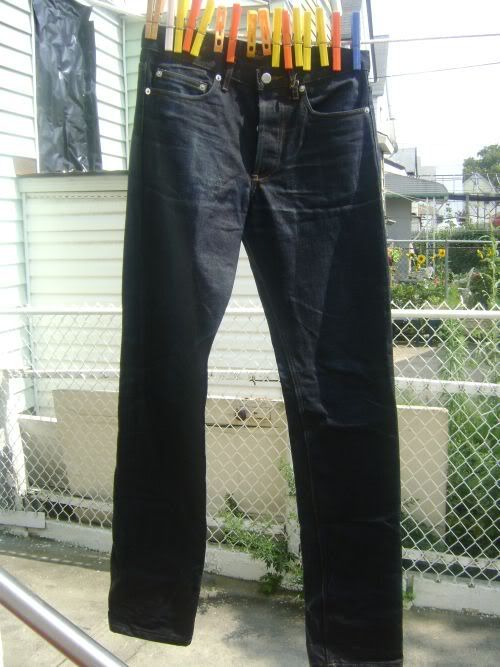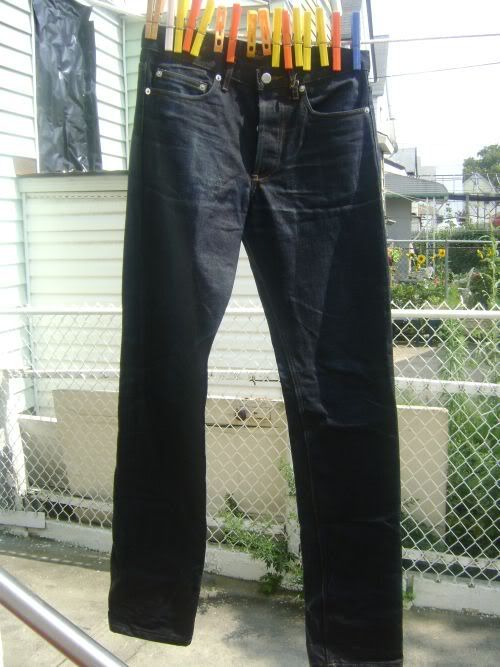 Here's the aftermath: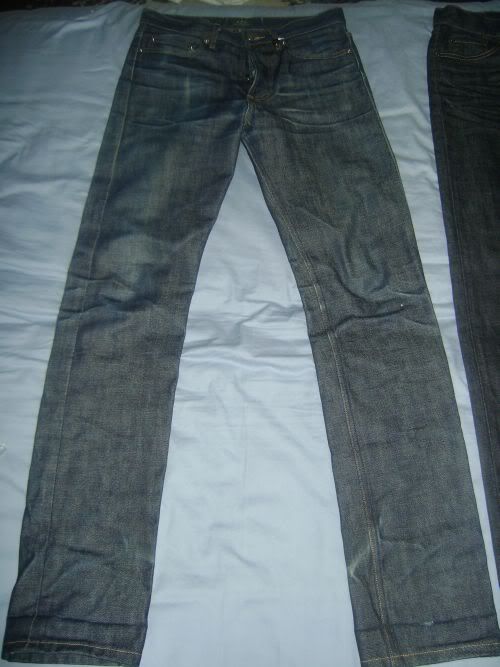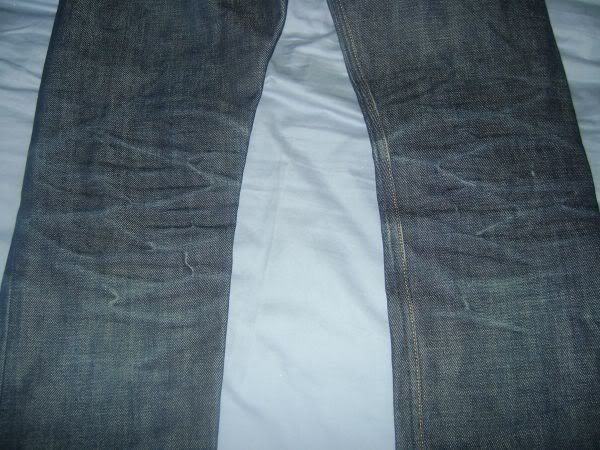 Not a big difference I guess, but I'll see what happens next time.